slide
slide
slide
slide
slide
Classic Rock-Ola RS3200 Speaker
Free US delivery on orders over $500

1 Year warranty on all Jukeboxes
This stunning speaker is a faithful reproduction of the Wurlitzer Super Deluxe 4008, which was designed for use as a remote speaker with the iconic 1946 model Wurlitzer 'bubbler' jukebox. Since their introduction in 1979 there have been several incarnations of what has always been labelled the 'RS3200', with later versions such as this one including the bubble tubes that have always been the trademark feature on our Rock-Ola jukeboxes.
Apart from the 4 bubble tubes, the speaker also includes a mirrored, mutli-faceted central section which rotates when the power's connected, throwing coloured light onto the mirrors around the inside area of the main section.  Check out the short video below to see her in action. Trivia fans might be interested to note that this speaker provided the inspiration for the UFO depicted on ELO's 1977 album, 'Out of the Blue'.
They can be wall or ceiling mounted, and rest assured that these eye-popping speakers are compatible with any jukebox or stereo system. Are you ready to pump up the volume?
Free delivery on orders over $500 within the USA
$15 delivery for orders under $500
For delivery outside of USA see our shipping page
Features of this Juke Box
Limited Edition

Limited edition - rare model.
SEE IT BEING BUILT
When you buy any Rock-Ola jukebox you have the option to come and see your jukebox come to life in our factory! You can meet the team that handcraft our jukeboxes and learn the intricacies, skill and passion involved in creating these iconic machines. You'll be contacted after your purchase with more information!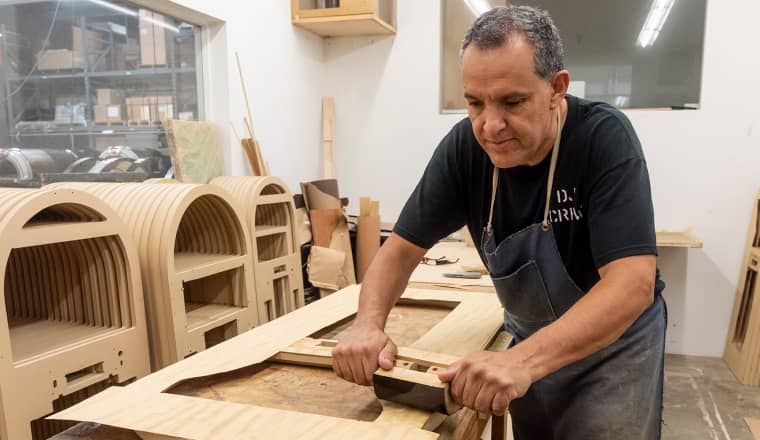 THE HISTORY OF ROCK-OLA
Since 1927. Rock-Ola has manufactured quality entertainment machines. Recognised all over the world, the Rock-Ola name is synonymous with jukeboxes and rock and roll. Since 1977, The Antique Apparatus Company has stood for uncompromising quality, taking great pride in having engineered, refined, and manufactured the first and finest "Nostalgic" Jukeboxes. In 1992 Antique Apparatus and Rock-Ola combined their strengths and merged to create the best Commercial & Nostalgic Jukeboxes on the market and they continue to do so today.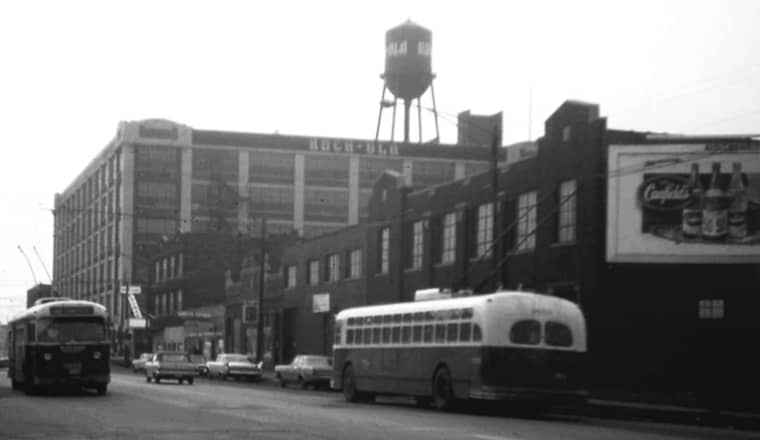 INSPIRED BY "ROCK & ROLL"
Rock-Ola Manufacturing Corporation was founded in 1927 by the Coin-Op pioneering legend David C. Rockola. In 1935, Rock-Ola vaulted into jukebox manufacturing. He inspired the term "Rock & Roll" and has left an indelible mark on an industry that literally echoes his name. Rock-Ola sold more than 400,000 jukeboxes under the Rock-Ola brand name, which predated the rock and roll era by two decades.